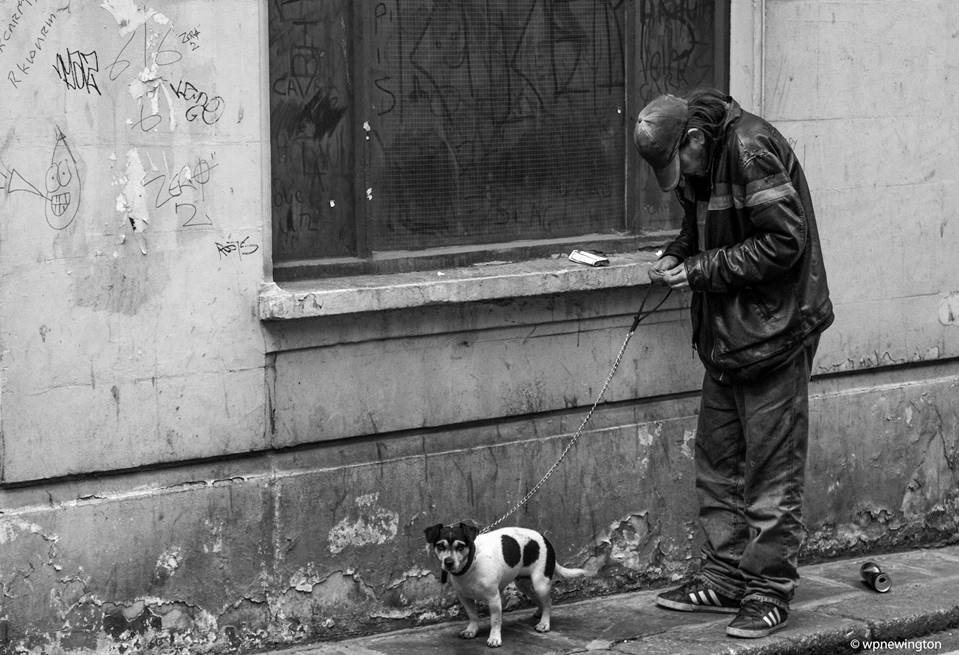 The Photo Republic is thrilled to introduce the latest member of our blogging team – wpnewington, a visual chronicler of London.  WP will be blogging every two weeks (approximately).  If you have any good tales about London or areas that you'd like him to visit, why not drop him a line wpn@tprol.co.uk.  He'd love to hear from you! And you can follow him on Twitter, Instagram (wpnewington) and Facebook.
"No book that I have ever read has made me visualise the setting and images the character sees more than George Orwell's 1984.
Orwell makes me see the scenes.
I cannot explain why, but I presume it is due to my unending lust for the smells, the sounds and the sights of 'My London'.
Orwell (born Eric Arthur Blair) has more than half a dozen blue plaques in London* marking places where he would cadge the odd cold attic and write by candlelight, probably making notes for Down and Out in Paris and London as well as Keep the Aspidistra Flying.
Around his homes in Islington and Notting Hill, I see the remains of shops and facades, where I believe Winston Smith bought second hand goods, and also had relations with Julia in the rooms above.
It is a London that only exists to those who look hard and normally upwards before the developers turn them into something new."
All images © wpnewington
* Includes locations at:  50 Lawford Road, Kentish Town; Flat 27b Canonbury Square, Islington; 10a Mortimer Crescent, NW6; Lansdowne Terrace, WC1N; 22 Portobello Road, Notting Hill; 77 Parliament Hill, Hamstead; Pond Street, NW3